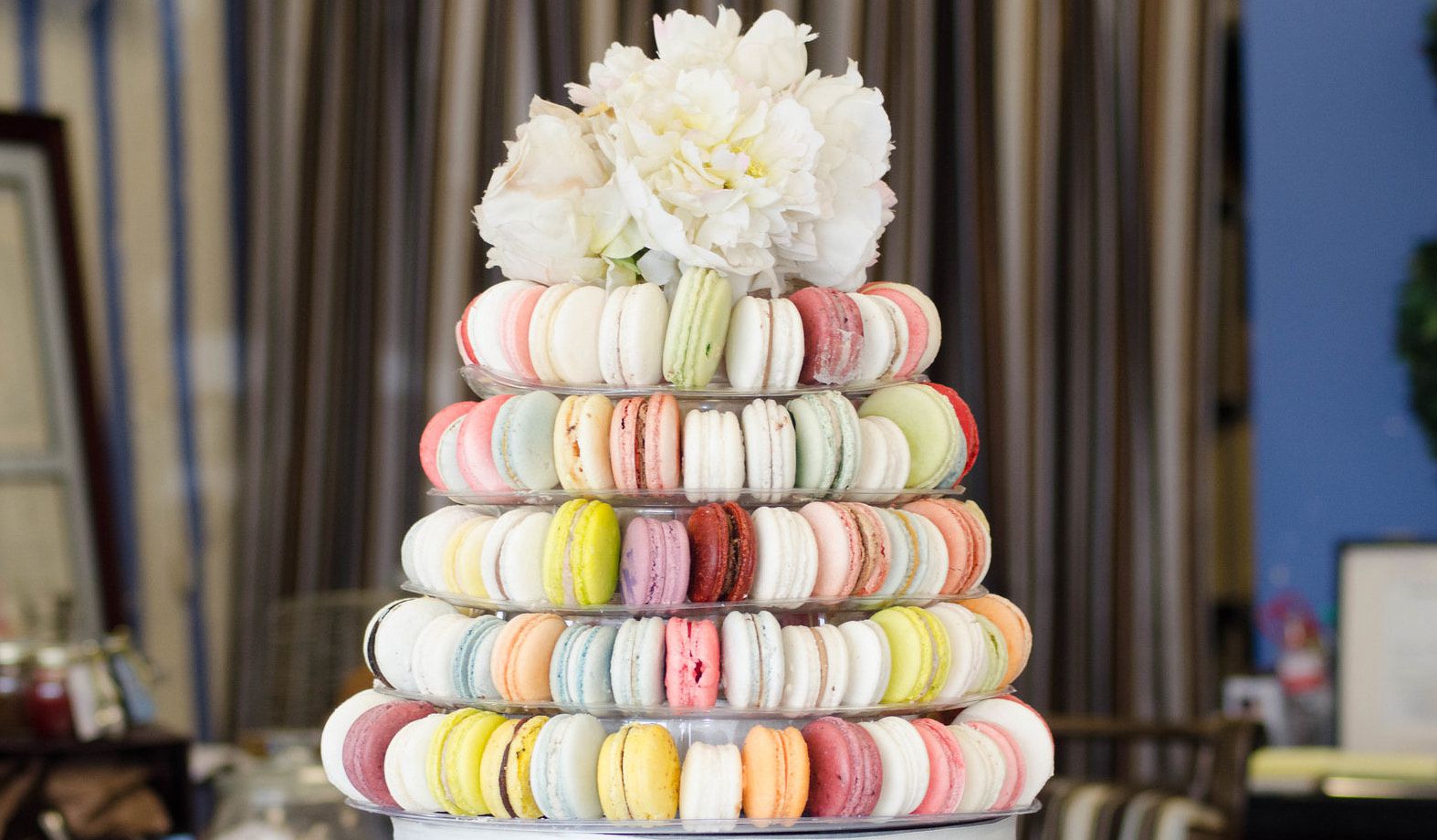 "During COVID, in all honesty, we didn't stop at all," Rush says. "We just pivoted with regard to hours and operation."
However, it all came to a crashing halt with the accident, one week before one of the busiest times for her business since the pandemic. "It happened the evening of Cinco De Mayo," Rush says. "I get a call from an odd number. I normally don't answer really odd numbers, especially after hours. It turned out to be a call from the fire department saying, 'There's a Range Rover in your store.'"
In addition to Rush Patisserie, which has been in business for 14 years, Samantha acquired Trailercakes a few years ago and had run both businesses out of the storefront.
"We've had break-ins before, but when you see a truck has gone through the brick wall of your store, and everything in there is moved around and jostled around a car, there were a lot of emotions," she says, "but there was really nothing I could do about it."
It took about a month for the accident to set in for Rush, which was a time spent dealing with adjusters and insurance. She also sought out help from Tida Pichakron of Haute Sweets Patisserie, who had a similar accident when a car slammed through her kitchen last November.
"You don't want to just shut it down," Rush says. "I was just trying to figure out how we can move forward from this? I sought advice from friends and had a lot of discussions. What are my available options? How is Rush Patisserie and Trailercakes going to look six months from now?"
Ultimately, Rush wasn't able to salvage the storefront. However, despite its closing, both Rush Patisserie and Trailercakes are still open for business. Operating out of a commissary kitchen not far from the store, Rush Patisserie's model has moved to a more custom/order-only business. In addition, their wholesale business brings an assortment of breakfast pastries like muffins, butter croissants, pain au chocolat, and scones to local spots like Drip Coffee, Foxtrot Market, and Manhattan Beer Project.
Trailercakes fans also need not fret, as the infamous Airstream is still in use for private events and pop-ups. Since the takeover, Rush has kept fan favorites like the Oreo-based Cookie Monster, Hitched — which is a white cake and vanilla frosting cupcake — and the Slap Your Momma Chocolate; keeping the basic flavor profiles from when the brand was located on Knox, but tweaking some recipes.
"I wanted to, as much as I could, cut down on the sugar content of things," Rush says. "Also, some of the buttercreams we're using have changed. So far the adjustments we've made have been well received."
As for the future of Rush Patisserie, Rush is in no hurry to make concrete decisions on the future of the brand.
"For several years I have been thinking about tweaking the concept of Rush Patisserie," she says. "Sometimes things are a blessing, maybe this is the time to do that, and maybe rein it in a little bit.
"From a personal standpoint, I have a mom that's getting older, who's not in the same city as me," she adds. "Maybe there's a way to tweak it that will afford me a little time with her. I haven't been on vacation in probably like nine years. It's been very much a difficult time, but I think also, it's been a time of trying to revisit and grow."