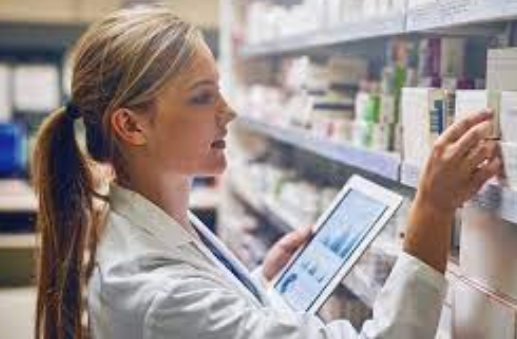 Remember the big, boxy, snail-slow computers from the early days? If you had told me back then that someday, the processing power on those computers would fit into the palm of my hand, I probably wouldn't have believed you.
But as modern pharmacists, we know that our patients and their needs have changed. Now they do everything on their phones and if we want to keep up—if we want to keep new patients coming through our doors—we must adapt our business to the new reality.
Any change can feel overwhelming, particularly when community pharmacists are overworked by the challenges of COVID-19. But there's never been a better time to harness the power of digital technology.
Here's why.
Our scope of practice is expanding. That opportunity comes with complexity.
The COVID-19 pandemic has changed the role of the community pharmacist. More people are seeing their local pharmacy as a destination for essential care. Through the PREP Act, long-standing restrictions on the ability of pharmacists to order and administer diagnostic tests and treatments have been lifted.
Pharmacists have filled the void in this public health crisis, distributing tests, vaccines, boosters, and in many cases, treatment, to help chart a path out of this pandemic.
And there's evidence that this expanded scope may be here to stay. Additional legislation has been introduced in Congress that would give pharmacists provider status, a dire need as a physician shortage may be on the horizon, especially in critically underserved areas.
The opportunities for pharmacists to step into new areas are immense. And every opportunity comes with complexity—to a pharmacist's schedule, logistics, and working system.
A digital solution streamlines the work.
The benefit of digital workstreams is that they are seamless and secure—perfect for the complex system of vaccines, tests, and treatment scheduling that community pharmacists will continue to face as scope expands.
With an all-in-one system, patient generation, scheduling, operations, and logistics get easier. Including automatic billing and payment completes the workflow. When paperwork and patient records are digitized on a secure system, work happens faster. A digitized system allows pharmacists to truly work top of license.
And it helps pharmacists be paid appropriately for their work. As the scope of work expands, pharmacists can use best practices from medical billing to streamline complicated procedures and maximize profitability to ensure that pharmacist-provided clinical services thrive and expand.
It is also worth considering that reporting requirements are expanding. As the COVID-19 pandemic goes on, reporting of test results to relevant agencies will remain a priority. Rather than doing this complicated step by hand, the right all-in-one system will handle the reporting digitally, further freeing up pharmacists to focus not on paperwork, but on what matters: patient care.
Patients will go where they can find secure digital solutions.
With 85% of Americans now owning a smartphone, it's undeniable that handheld technology is fully integrated into our society. Patients want to conduct their pharmacy business on their phone, just like they order take-out or a taxi. Mobile solutions for patient engagement are the future for pharmacists and the future is here, now.
But patients want security in their solutions. Half of Americans have decided not to use a product or service because of privacy concerns. When adapting patient engagement efforts to the digital age, a system that's not just HIPAA-compliant but also secure is essential to maintaining patient trust.
The opportunity is now.
The complexities of COVID-19 remain, and new legislation may bring new opportunities for pharmacists. The time is now to upgrade to a digital workflow solution that brings in new customers while making the day-to-day work more efficient.
Just as we couldn't know that the power of a bulky desktop computer would one day be eclipsed by a more powerful yet smaller device, we can't know what the future holds for our patients and for our business. But we can prepare now, with digital solutions, more streamlined work, and more ways to serve more patients in mind. To harness the power of that opportunity, we must digitize our business.